Introduction
In the ever-evolving world of online dating, one platform that has gained significant attention over the years is "Plenty of Fish" (POF). Established in 2003, POF has grown to become one of the most popular dating apps, boasting millions of registered users worldwide. This article delves into the history, features, and impact of Plenty of Fish on the online dating landscape.
A Brief History of Plenty of Fish
Plenty of Fish was founded by Markus Frind, a Canadian entrepreneur, in 2003. Unlike many dating apps that have followed, POF started as a personal project by Frind, who aimed to create a platform that would allow people to connect and find meaningful relationships online. What began as a one-man operation quickly gained traction, thanks to its user-friendly interface and the fact that it was entirely free to use.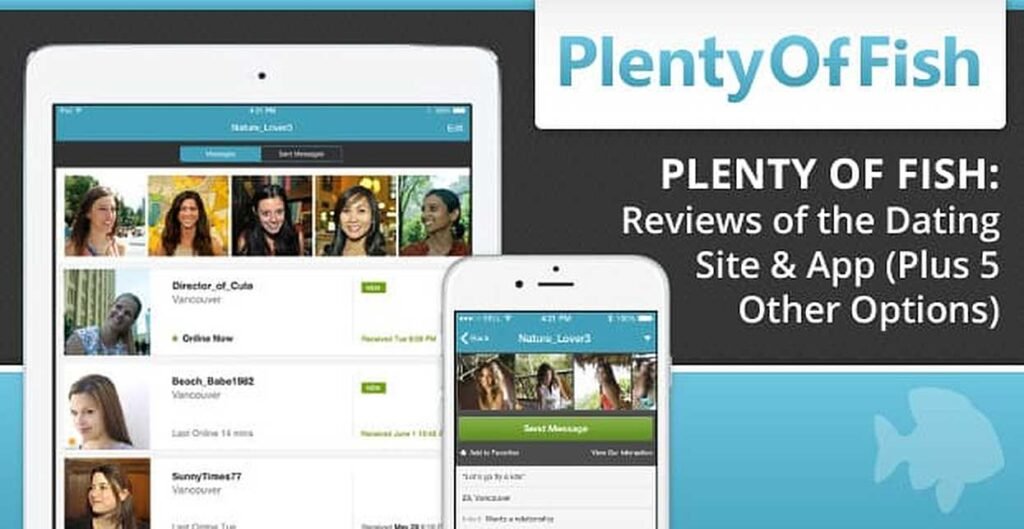 In 2004, just a year after its inception, POF had already garnered a significant user base, surpassing 100,000 registered users. The platform's growth was unprecedented, and by 2008, it was attracting 1.6 billion pageviews per month. Such rapid expansion led to the development of mobile apps for both Android and iOS, making POF accessible to users on the go.
Features of Plenty of Fish
User Profiles: POF profiles are detailed, offering users the opportunity to showcase their personality and interests. Users can include information such as their hobbies, profession, and relationship Additionally, they can upload multiple photos to provide a well-rounded view of themselves.
Chemistry Predictor: One of the standout features of POF is the Chemistry Predictor, a tool that assesses users' compatibility based on psychological characteristics. This feature helps users find potential matches with similar values and interests.
Messaging: POF allows users to send and receive messages for free. This feature encourages communication and makes it easier for members to connect with others who catch their interest. However, there are certain restrictions to prevent spam and abuse.
Meet Me: The "Meet Me" feature is a swiping game where users can quickly browse through profiles and indicate whether they are interested in meeting someone. If both users express mutual interest, they can connect and start a conversation.
Search and Filters: POF offers a robust search and filtering system, allowing users to narrow down potential matches based on specific criteria such as location, age, and relationship goals. This makes it easier for users to find compatible partners.
Upgraded Features: While the basic features of POF are free, the platform also offers a premium subscription called POF Premium. This subscription unlocks additional features, such as the ability to see if a message has been read and access to more extensive profile information.
The Impact of Plenty of Fish
Widening the Dating Pool: One of the significant impacts of POF has been its role in broadening the dating By offering a free platform, POF has made online dating accessible to a wider range of people, regardless of their financial situation. This inclusivity has led to increased diversity among its user base.
Innovations in Online Dating: POF has been at the forefront of innovations in online dating. Its Chemistry Predictor, for instance, introduced a new way of matching people based on psychological compatibility, setting a precedent for other dating apps to follow.
Success Stories: Plenty of Fish has facilitated countless successful relationships and marriages over the years. Many users have shared their stories of finding love on the platform, which has contributed to its reputation as a genuine place to form meaningful connections.
Safety and Security: Like any online platform, POF has had its share of challenges related to safety and security. However, the company has implemented measures to address these issues, including improved user reporting mechanisms and anti-spam features.
Competition and Acquisition: POF's success did not go unnoticed in the dating industry. In 2015, Match Group, which owns other popular dating apps like Tinder and OkCupid, acquired Plenty of Fish for $575 million. This acquisition further solidified POF's position in the online dating landscape.
Challenges and Controversies
While POF has undoubtedly made a significant impact on online dating, it has not been without its share of challenges and controversies. Some of these include:
Spam and Fake Profiles: POF has struggled with spam accounts and fake profiles, which can be frustrating for genuine users. While efforts have been made to address this issue, it remains a concern.
Privacy Concerns: Like many online platforms, POF has faced privacy concerns regarding the handling of user data. It is essential for users to be cautious and aware of the information they share on the platform.
User Experience: Some users have reported mixed experiences with POF, citing issues with the user interface, messaging restrictions, and the quality of matches. The user experience can vary depending on individual preferences and expectations.
Conclusion
Plenty of Fish has undeniably left a lasting impact on the world of online dating. From its humble beginnings as a personal project to its acquisition by Match Group, POF has maintained its status as a prominent platform for people to connect and find love. While it has faced its fair share of challenges and controversies, its commitment to offering free access and innovative features has kept it relevant in a competitive market.
As online dating continues to evolve, Plenty of Fish remains a notable player, providing opportunities for individuals from diverse backgrounds to navigate the vast sea of online romance. Whether you're seeking a committed relationship or just dipping your toes into the world of online dating, POF offers a platform that has helped countless individuals find their special someone amidst the digital waves.